We can learn so much from our young people!!

I am inspired by amazing youth every single day.

 One such group of powerful kids is a dance group from Diamond Talent Studio in St. George, UT. This studio has a palpable energy that cannot be denied.  The owners and instructors, Brian and Melinda Larson, not only teach dance and musical theater, they also inspire their students to dream big and to never give up on their dreams. I conducted an interview of one of the advanced companies of 2015-2016, and I was so touched. I will share the complete interview in a separate post, but here is a portion of it so you can feel the power of belief in these kids. 
I have had two daughters basically grow up at Diamond Talent. Both of them are powerful dreamers and have learned the art of working hard for what they want. They have been also surrounded by other like-minded friends (who eventually grow to feel like family) who have similar passion and purpose, and I have witnessed many of them leave the studio and venture out into the world to make their dreams come true, no matter what they are. Not all of them become dancers or performers–there are many who become business owners, entrepreneurs, powerful parents, athletes… they understand who they are and they are not afraid to BE that. Even though some of them may find a different path than the one they thought they would pursue, they still are able to tap into the power of belief that they gained by associating themselves as and with dreamers and believers.
I have watched one young woman in particular follow her dream of being a professional dancer go from "one magnificent win to the next." Her name is Emily Tate. At age 22, she is a Juilliard graduate and was recently selected to be a part of the Broadway Revival of CATS. Because she is extremely busy with rehearsals, I conducted her interview via email. I am excited to share her story with you.
Prepare to be inspired!!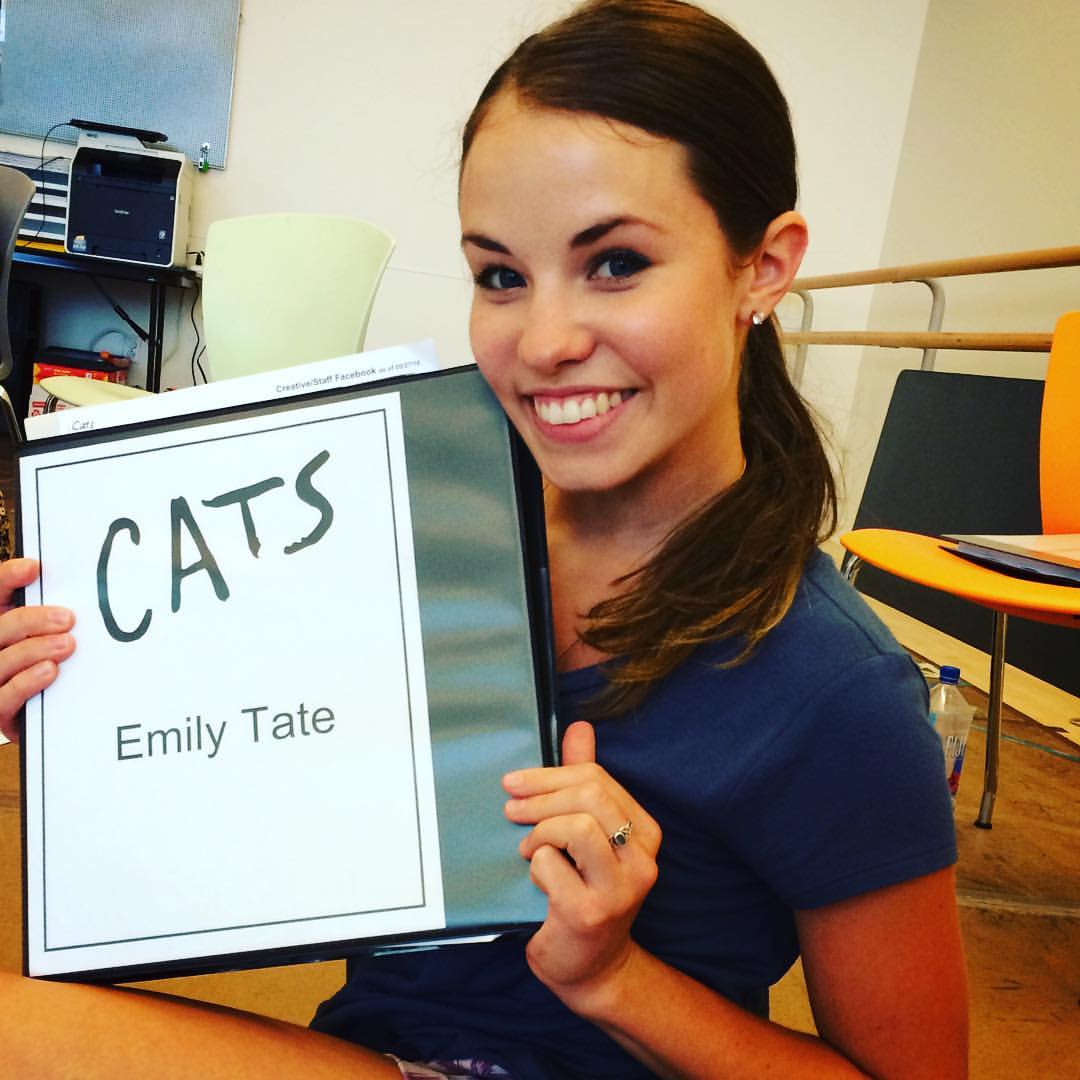 CM: 

When did you start dreaming? When did you know what you wanted to be?
ET:  I was lucky to grow up in a family that has always supported big dreams and following passions. I started taking dance lessons at Diamond Talent when I was 8 years old and by the time I was 11,
I knew that I would be a professional dancer. My determination to make dancing and performing the career that would lead my life has not wavered since.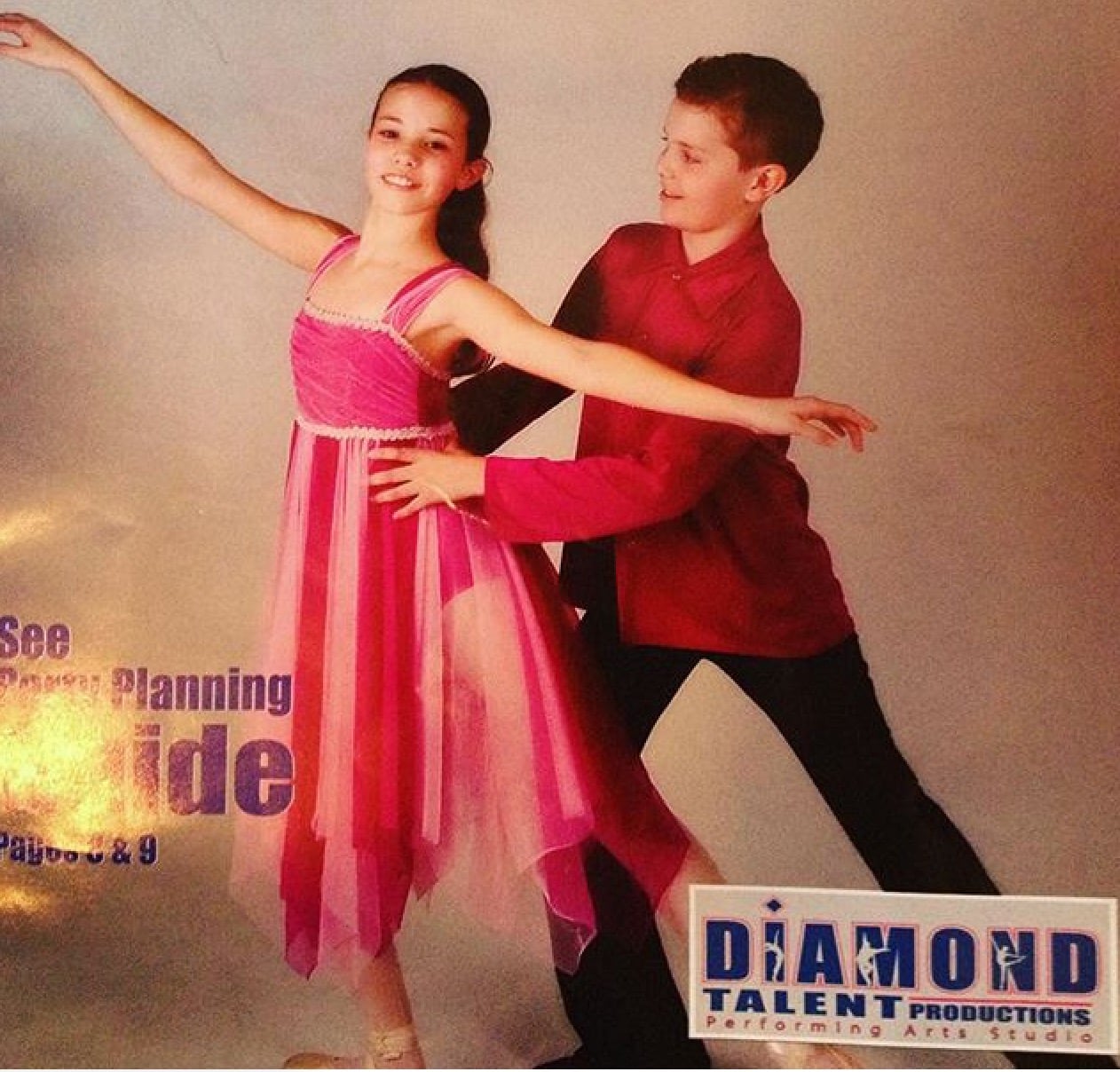 CM:  

What have you done to hold that dream both as you grew up and now as you have grown up and moved into being it?
ET:  Hard work and dedication is what has kept dance alive through my many ups and downs. I have a deep love and passion for dance and performing, but it is not always easy to keep it at the forefront every single day. Without the structure, support and inspiration from my incredible teachers and family, it would have been harder to keep a clear vision of what I was working towards. I think it's vital for young people to have a passion that they are committed to developing on a daily basis. Our culture is full of instant gratification but developing a skill set or talent that requires years of hard work builds confidence and character in ways that nothing else can. Being in the dance companies at Diamond Talent gave me that commitment and support to keep my dream alive. The positive work ethic that I developed while growing up is what hasmade a professional career possible for me. The other part of keeping the dream alive for me is continually staying inspired. For me, inspiration comes from seeing shows, taking class, being in nature, listening to music, teaching the next generation and talking with teachers and friends who I admire.
CM:  What motivates you a daily? Do you have a routine? a mantra? a quote or an inspiration that you turn to?
ET:  At this stage in my life, my inspiration on a daily basis comes primarily from people who believe in and caredeeply about me: Alex, my parents, siblings and friends, and Brian and Melinda. I am lucky to have these people who continue to encourage my dreams. I am so much happier and healthier when I am dancing on a regular basis, so knowing that, motivates me to get my butt into class! There are so many dancers in NYC pursuing this career (for example, over fifteen hundred dancers auditioned for the Broadway Revival of Cats). Going to several auditions a week surrounded by hundreds of excellent performers makes keeping self-confidence and belief in myself challenging to say the least! This business is not for the weak of heart!!! You must LOVE it to survive and you must persevere through the rejection that you WILL face more often than successes. My mantra every time I go to an audition is a quote I heard from a Broadway leading lady, Sierra Boggess:


CM:  How has your dream grown?
ET:  My dream has grown because gratefully it has HAD to! I am living my dreams. It is challenging and kicks my butt all the time. I have received far more no's than yes' but I have had the courage, confidence, passion and support to not let the disappointments stop me. The lowest lows have made the highs in my life SO much more satisfying (as cliche as it sounds). I auditioned for more than fifteen other shows this audition season. From summer stocks to regional theaters and TV movies, I auditioned for them all and didn't get ONE of them! But my life had another plan just around the corner that ended up being the biggest dream and blessing I've had in my life. After 7 intense callbacks and weeks of waiting, I got the exciting call offering me a role in the original cast of the Broadway revival of Cats! If I had let the many no's in the months previous get me down, I wouldn't have been able to do my best in the callbacks for Cats and therefore would'v
e stopped myself from achieving this dream! Every time a dream becomes real in my life, my joy, my gratitude and my dreams grow exponentially.  I believe that by living my life whole heartedly and pursuing my dreams I am encouraging and giving permission to those around me to do the same. Jim Carrey said it best, "You can fail at what you don't want, so you might as well take a chance on doing what you love."