"Our deepest fear is not that we are inadequate. Our deepest fear is that we are powerful beyond measure. It is our light, not our darkness that most frightens us. We ask ourselves, 'Who am I to be brilliant, gorgeous, talented, fabulous?' Actually, who are you not to be? You are a child of God. Your playing small does not serve the world. There is nothing enlightened about shrinking so that other people won't feel insecure around you. We are all meant to shine, as children do. We were born to make manifest the glory of God that is within us. It's not just in some of us; it's in everyone. And as we let our own light shine, we unconsciously give other people permission to do the same. As we are liberated from our own fear, our presence automatically liberates others."
-Marianne Williamson
For the past several years, I have been on an active journey of rediscovering who I am, and in doing so, I have FOUND MY VOICE! I didn't even realize I had lost it!
"Finding my own VOICE," has helped me discover that I have a passion for helping other people find and speak their own voices with joy and authenticity. Lisa M. is one of the many that I have been blessed to work with.
From Lisa:
"I wanted to share an experience that I had today. After completing the modules, especially the core values worksheet, I have been discovering more and more about myself. One of my core values was fun. I didn't see how fun could be a core value.
This morning on my ride I conquered this hill. It took some concentration and focus going up. On the way down, it was the most amazing feeling! I was singing, yes, singing out loud on my bike lol, dancing even. Then another biker passed me. I would have been totally humiliated before but I was having too much fun!!! It hit me then…. where did I get the whole idea that you had to be serious in order for anyone to take me seriously?? This is especially true for me in my business! I saw in that moment that I could and should absolutely have more fun! It made me feel so alive!!!"
Nothing feels better than BEING authentically YOU!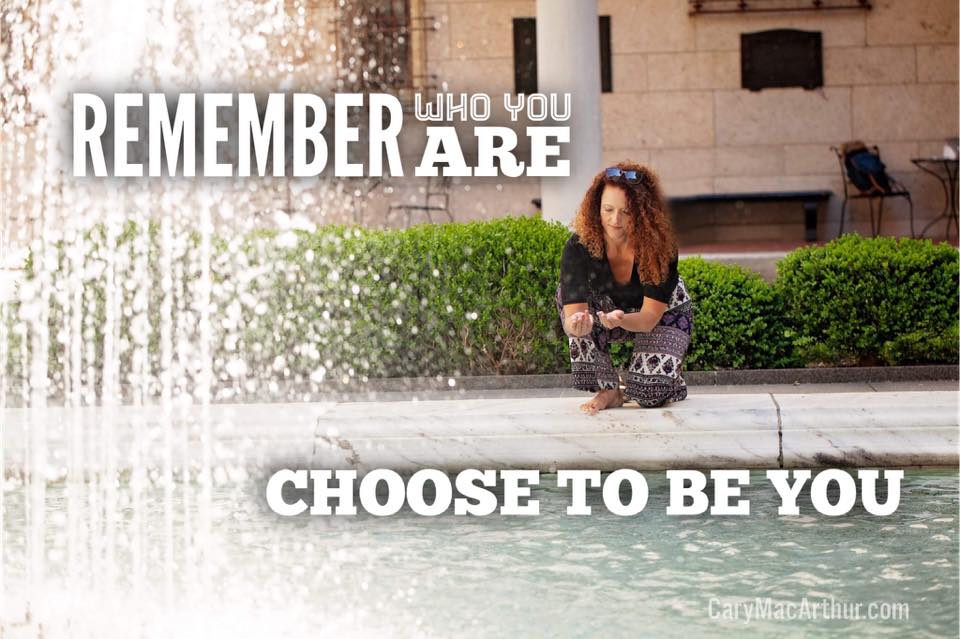 By Connecting to your virtue—your authentic self—you also come to know your power and purpose. This is what it means to Find Your VOICE.
Would you like to know the steps I took to find my voice?
Find out more at voicebycary.com